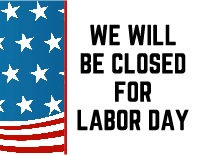 The Loon Lake Food Bank will be Closed Monday Sept 4, 2023 for Labor Day.


Our purpose is to feed the hungry and provide services for those in need.

Our Location: 3945 Fir Street, Loon Lake, WA 99148

Our Phone #: 509-233-8450

Our Hours: Mondays and Thursdays, 9 am to 1 pm, Lobby doors close at 12:45 pm

*** NOTICE: The Loon Lake Food Bank will be conducting business differently due to the Corona Virus. We will be distributing food to our clients on a drive through basis, until further notice. We ask that you stay in your vehicle, you will be directed through our parking lot and food will be brought to you. We ask for your patience to get through this difficult time, we are following the government agency guidelines and doing our best to stay open during this crisis. Thank You.

***Notice: Due to the current status of the virus, we are unable to assist any clients in office. If you need assistance with Medicare you can contact SHIBA at the phone number below or visit the website.

SHIBA (Statewide Health Insurance Benefit Advisors)

You can receive assistance by contacting the following:

Helpline phone number: 1-800-562-6900
Website for SHIBA: www.insurance.wa.gov
If you need any other help you can call 211
***If you have any simple questions you may call:
SHIBA Representative, Resource Manager: Cheri Hughes: 509-233-2925,
Monday or Thursday, between the hours of, 9am to 12pm.

Check out the About Us to learn more about the Food Bank

If you would like to help, check out the Get Involved page.

We appreciate all the Clients, Volunteers, and Donors that support the Loon Lake Food Bank, without each of you, we would not be able to provide the vital services the Loon Lake Community needs and have grown to appreciate. Thank You!!!!!!

Please note: Your website may indicate that our website is not a secure website, however we do not collect or request any personal information on our website. Be assured that if you choose to give via our donation link, we transfer you to PayPal's Secure Giving website.


**** Non Profit Organization / IRS Code: Section 501(c)(3)